Who Can Take An Old Film, Remake It Stiltedly? [The Candyman!]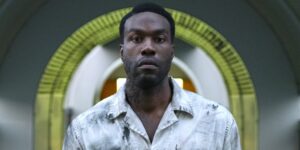 It's unfair to call any film a layup. That does a disservice to the boundless craft, grit and good fortune that goes into a fruitful production. But I have to say, when I learned Nia DaCosta (as director) and Jordan Peele (as co-screenwriter/producer) were remaking Candyman, it sounded like found money. 
Here, you have a Black horror classic that is deeply textured, ever-relevant and visually iconic to those who love it, with its insurmountable '90s Hollywood flaw being its white perspective (against all narrative odds, since it's an urban legend about a Black slasher centering on a largely Black housing project, Chicago's Cabrini-Green). Reimagining this boogeyman yarn via a promising Black director in DaCosta (Little Woods) and a rapidly minted horror master in Peele, not to mention starring an any-minute-now household name in Yahya Abdul Mateen II (Watchmen, The Trial of the Chicago 7)—the pieces would scarcely seem to fit better. The source material couldn't be riper.
But that, to paraphrase the old sports broadcasting adage, is why they make the movies. The primary problem with this hybrid Candyman sequel/reboot is that it neglects to be a standalone movie worth discovering in critical ways. In hewing so explicitly to lore justification, a revised racial perspective and an updated political discourse on Chicago gentrification and white violence, Nia DaCosta's Candyman is weighed down by its own conceptions of the interpreting it should just let the reviewers and fans whisper into the mirror five times afterward. The viewers don't need Candyman to perform film and cultural criticism; we can't go back and make the movie scary or organically told. 
As in the 1992 original, DaCosta and Peele's telling of Candyman is led by an outsider of sorts. Instead of a white grad student (Virginia Madsen in the original), Abdul-Mateen's Anthony Parker is a Chicago artist leading a comfortable life with his gallery-owning lady friend Brianna (Teyonah Parris) and looking for inspiration. Like Helen before, Anthony is something of an interloper to Cabrini-Green, eventually summoning Candyman's legend out of the nearly abandoned projects and into a didactic gallery space that recalls (insane Noah Ballard favorite) Velvet Buzzsaw. 
This approach need not be a problem, but Candyman (2021) never really resolves the distance between Anthony, Brianna and those Black Chicagoans who lived in the same buildings as the Candyman legend for nearly a century. Even the scares feel remote, seen from the perspective of artists considering how they might explore and exploit this hook-handed avatar of Black pain and sacrifice, despite their own stakes in the trauma. The only character with intimate knowledge of the neighborhood is Colman Domingo as William, whose dialogue is larded with speechifying about how Candyman is a symbolic manifestation of cyclical violence. Again, why take up a character's valuable time by making him the mouthpiece for an idea best communicated through story?
To be clear though, I don't find Candyman a failure, just confusingly vantaged and weakly constructed. Plenty of elements are objectively interesting and entertaining. Abdul-Mateen's performance, until he's essentially robbed of the spotlight in a storytelling miscalculation, is effortless and captivating. As a spiraling artist, he's charming, mad, despondent and helpless all while being a hunky star in the making. He easily has the gravitas to take up Tony Todd's magnetic and seductive mantle if the movie would just embrace his physical presence. And several of DaCosta's ideas for capturing Candyman's sudden and violent appearances are precise and nuanced, so much that you might even miss him if you're not dialed in. (From my screener, by the way, I absolutely see why they waited nearly two years to get this in theaters. It would surely benefit from the big screen.)
But mostly, this remake has out-thought itself, not an uncommon problem among 2021 franchises. We can start with the same double-edged compliment about DaCosta's precision in certain kill scenes. Often, Candyman is such smoke in mirrors, his embodiment seems barely to impact the movie. It's bloody, but it's not scary. It lacks presence, and it fails on the level of an urban legend. When the credits roll, there is zero lingering fear that Candyman might come get you. I guess your door will lock, and you just won't see him if he does? 
In its explicitness politically and symbolically, this movie robs the myth of all his mythos. Candyman becomes an over-explained dark avenger who's still very difficult to explain. Like all boogeymen, his bend toward unsentimental violence runs wild and deep and still against his own community in many cases, so abandoning Anthony's obsessive character at a crucial juncture and trying to answer questions of Candyman's motivation via far less interesting characters is a miss on multiple levels. (One shoe-horned plot point about Brianna's family is unforgivably heavy handed.)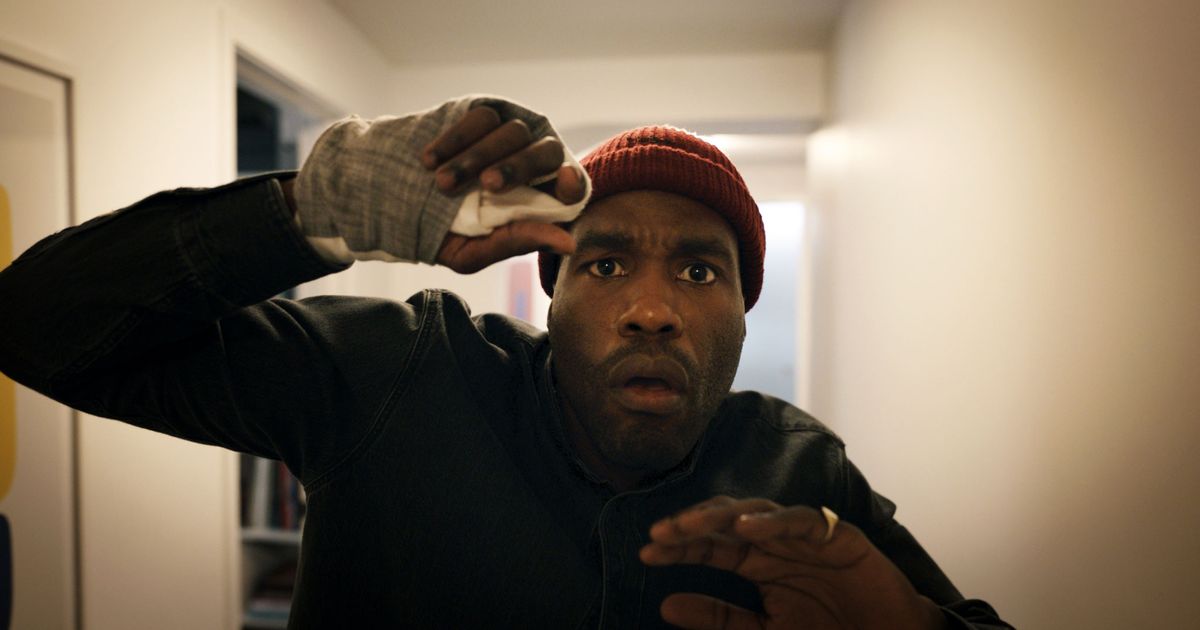 None of these flaws sink the watch. At 90 minutes, Candyman is a bad-good. The sheer talent, the lo-fi retouching of Philip Glass' iconic score, the unimpeachable movie star qualities of Abdul-Mateen, the still-wonderful costuming—they'll keep you hooked (*slits own throat*). But this is a disappointing case of why you don't remake a cult classic from the narrative perspective of "we're remaking a cult classic." 
All Episodes
our favorite movies
all movies
Wait, What is This?
Movie Reviews & Reappraisals
Be Reel is a movie reviewing & reappraising podcast hosted by Chance Solem-Pfeifer and Noah Ballard.
Each time out, we select three movies based around a genre and call up guests ranging from submarine captains to Oscar winners. Then, we rate the movies, weighing both technical quality and entertainment.
Noah and Chance are old friends who mostly respect each other's opinions. Even though Chance is a fool and a traitor. Find their show presented at ThePlaylist.Net and follow them on Twitter for the latest on Noah's literary agenting and Chance's work in the Portland arts scene.