9/11 Aftermath Movies
Episode 201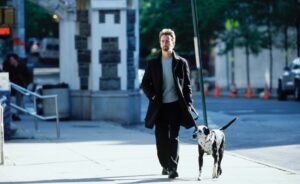 Reflecting on Sept. 11, 2001 twenty years later, we watched three films depicting the post-9/11 psyche at its most charged and wounded. "25th Hour" (2002), "Worth" (2021) and "Reign Over Me" (2007) consider 9/11 from grieving standpoints, but they also tell on themselves, revealing how difficult meaningful reflection actually is, whether from swaggering New Yorkers, bereaved Adam Sandlers, or the lawyers overseeing the Victim Compensation Fund.
All Episodes
our favorite movies
all movies
Wait, What is This?
Movie Reviews & Reappraisals
Be Reel is a movie reviewing & reappraising podcast hosted by Chance Solem-Pfeifer and Noah Ballard.
Each time out, we select three movies based around a genre and call up guests ranging from submarine captains to Oscar winners. Then, we rate the movies, weighing both technical quality and entertainment.
Noah and Chance are old friends who mostly respect each other's opinions. Even though Chance is a fool and a traitor. Find their show presented at ThePlaylist.Net and follow them on Twitter for the latest on Noah's literary agenting and Chance's work in the Portland arts scene.