Predicting, Critiquing and Surviving the 2020 Oscars (feat. Nick White)
Episode 147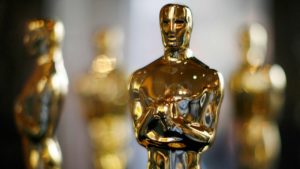 After years of cratering in Noah's office Oscar pool, we've dispensed with the official bubbling and brought in a third voice to make sense of Hollywood's biggest (and obtusest) night. "Sweet & Low" author Nick White returns to the program to predict and critique the 2020 favorites. Highlights include Noah's surprise anointing of "The Irishman" for Oscars glory, Chance's historical theories re: "1917," and Nick's fury over the J-Lo / "Hustlers" win that will never be.
Be Reel is brought to you by California College of the Arts' Writing MFA program. Learn more about their wonderful program at CCA.edu/writingmfa.
All Episodes
our favorite movies
all movies
Wait, What is This?
Movie Reviews & Reappraisals
Be Reel is a movie reviewing & reappraising podcast hosted by Chance Solem-Pfeifer and Noah Ballard.
Each time out, we select three movies based around a genre and call up guests ranging from submarine captains to Oscar winners. Then, we rate the movies, weighing both technical quality and entertainment.
Noah and Chance are old friends who mostly respect each other's opinions. Even though Chance is a fool and a traitor. Find their show presented at ThePlaylist.Net and follow them on Twitter for the latest on Noah's literary agenting and Chance's work in the Portland arts scene.