Our Best, Worst and Wonkiest of 2019 Films
Episode 144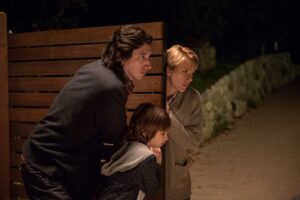 With December all but gone and neither of them having seen CATS, Noah and Chance reflect on the year in film with a series of semi-original accolades. What was their favorite 2019 performance with no awards potential? What movie will be talked about differently in 2029? In the end, we give our Top 10 lists and bid the 2019 movies a fond farewell. Happy new year!
---
Noah's Top 10 Films of 2019
10. The Art of Self-Defense
8. Once Upon a Time… in Hollywood
7. Ready or Not
6. Queen & Slim
5. Midsommar
4. Marriage Story
3. The Last Black Man in San Francisco
2. Hustlers
1. Parasite
---
Chance's Top 10 Films of 2019
10. Booksmart
9. High Life
7. Transit
6. Marriage Story
5. Us
4. Portrait of a Lady on Fire (*seen after episode recording)
3. Uncut Gems
2. Once Upon A Time … In Hollywood
1. Parasite
All Episodes
our favorite movies
all movies
Wait, What is This?
Movie Reviews & Reappraisals
Be Reel is a movie reviewing & reappraising podcast hosted by Chance Solem-Pfeifer and Noah Ballard.
Each time out, we select three movies based around a genre and call up guests ranging from submarine captains to Oscar winners. Then, we rate the movies, weighing both technical quality and entertainment.
Noah and Chance are old friends who mostly respect each other's opinions. Even though Chance is a fool and a traitor. Find their show presented at ThePlaylist.Net and follow them on Twitter for the latest on Noah's literary agenting and Chance's work in the Portland arts scene.