The Crime Epics of Martin Scorsese (feat. Doug Pfeifer)
Episode 141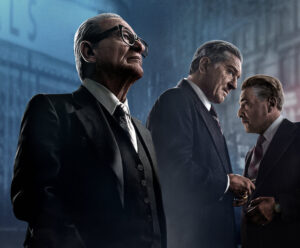 Noah and Chance look back through the spiritual trilogy of GOODFELLAS, CASINO and THE IRISHMAN for the groundbreaking style of Martin Scorsese, the sometimes goofy repetitions of that style, and the shadow history of America created by 10 hours of mafiosos, teamsters and their middlemen.
Oh, and Chance's dad—a Vegas craps dealer circa 1978—stops by for a lightning round of questions about "Casino" around the 44-minute mark.
All Episodes
our favorite movies
all movies
Wait, What is This?
Movie Reviews & Reappraisals
Be Reel is a movie reviewing & reappraising podcast hosted by Chance Solem-Pfeifer and Noah Ballard.
Each time out, we select three movies based around a genre and call up guests ranging from submarine captains to Oscar winners. Then, we rate the movies, weighing both technical quality and entertainment.
Noah and Chance are old friends who mostly respect each other's opinions. Even though Chance is a fool and a traitor. Find their show presented at ThePlaylist.Net and follow them on Twitter for the latest on Noah's literary agenting and Chance's work in the Portland arts scene.