My Own Worst Enemy (feat. Mia Vicino)
Episode 138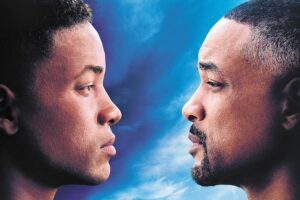 As much as people say, "You're your own worst enemy!", it's never been truer than for the protagonists of "Gemini Man" (2019), "Fight Club" (1999) and "Us" (2019). Whether through movie-science cloning, mental illness or oppressive class structures (with a healthy dose of late capitalism in all three), this week, the Be Reel guys are looking at movies that pit protagonists against literal manifestations of themselves. 
Around the 28-minute mark, Noah and Chance are thrilled to be joined by Brad Pitt devotee and Letterboxd queen Mia Vicino to examine "Fight Club" on its 20th birthday and celebrate "The Year of Pitt." Trust us; her "Fight Club" takes are great.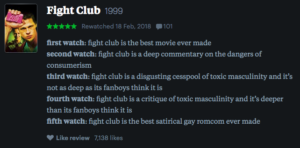 Be Reel is brought to you by
California College of the Arts
' Writing MFA program. Learn more at 
cca.edu/writingmfa
.
All Episodes
our favorite movies
all movies
Wait, What is This?
Movie Reviews & Reappraisals
Be Reel is a movie reviewing & reappraising podcast hosted by Chance Solem-Pfeifer and Noah Ballard.
Each time out, we select three movies based around a genre and call up guests ranging from submarine captains to Oscar winners. Then, we rate the movies, weighing both technical quality and entertainment.
Noah and Chance are old friends who mostly respect each other's opinions. Even though Chance is a fool and a traitor. Find their show presented at ThePlaylist.Net and follow them on Twitter for the latest on Noah's literary agenting and Chance's work in the Portland arts scene.