The Game Is On
Episode 97
It was Ben Franklin or George Bernard Shaw or someone who said, "We don't stop playing because we grow old; we grow old because we stop playing." Luckily, this also happens to be a Be Reel tailor-made genre!
On today's show, Chance and Noah review "Tag," "Game Night" and the classic "Clue" as we look at adults refusing to grow out of their childlike need to play games. As it happens, this genre is also a great referendum on both the legacy and current health of the broad comedy. When it comes to playing a crew's handsome guy, is a straight Kyle Chandler ultimately funnier than a goofy Jon Hamm? And who is 2018's Chevy Chase heir apparent: Jason Bateman or Ed Helms? And at the 21-minute mark, we welcome Joe Tombari, member of the real-life friend group who inspired "Tag" onto the show to shed a little light on having one's life adapted for the screen. Play on, friends!
* * *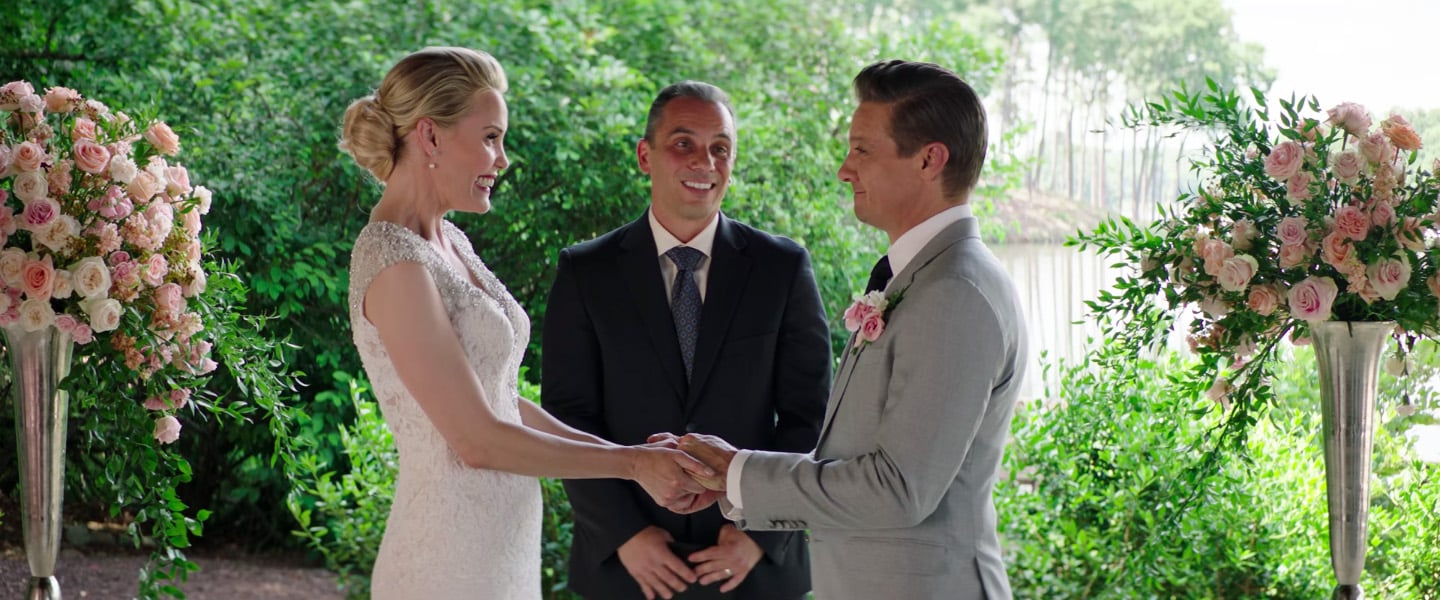 -review by Chance Solem-Pfeifer
Tag is a movie with every reason to work. It fields a cast that's talented in a half-dozen different styles of comedy, and with a premise that's destined to keep the likes of Ed Helms, Jon Hamm, Hannibal Buress, Jake Johnson, Isla Fisher, and Jeremy Renner neck deep in things to do on screen. Indeed, this somehow, some-way, based-on-a-true-story studio comedy undulates pretty frenetically between working and almost working.
The way its script further gamifies a true story that already hinges on a game helps as well. In the Tag universe, five friends have been playing this same continuous playground game for two decades, traveling around the country to tag each other during the month of May. But their friend Jerry (Renner) has never been "it."
This is the year they'll finally get him, this parade of stereotypes decides. So the suburban, polo-wearing Helms character, the dashing, morally corrupt Hamm character, the angry and stoned Johnson character and the bizarre, witty Burress character resolve to tag Jerry once and for all. (Jerry is a coiffed jock in a leather jacket with a bone structure aligned to the golden ratio, if you thought maybe he didn't fit a stereotype too.)
But the boys — and by "boys," we mean 40-year-old men — need a running start. They begin by chasing down each other for the film's first half-hour, and it's a mighty slow climb. You get the sense director Jeff Tomsic is running into a problem of stretching this very direct and simple premise to the 100-minute mark of what could easily be an 80-minute movie. It's not until the fellas actually start trying to entrap Jerry that the film's action really revs. And it does so pretty cleverly in the form of clairvoyance on the part of the mythologically gifted tag player. Jerry enters something resembling Sherlock's "mind palace" in his ability to thwart his lifelong friends charging at him, hands outstretched.
But it's also at this point in the movie where the script suddenly feels familiar with the characters, and it's a bit inexplicable that it takes nearly an hour for Tag to realize Hamm should play vain, Johnson should play shaggy and loud, and Burress should be allowed to do whatever he wants.
When the game is in full swing, give the movie credit for having escalated so wildly. One Guy Ritchie-esque action sequence tops the last, and the movie is dancing all over the line between what's real and what's been fabricated by Jerry will go avoid being "it." Jake Johnson's Chilli insists the whole wedding is a "Truman Show" setup conjured up by Jerry. In this stage of hopelessly outgunned people plotting against utter absurdism, the movie graduates from passable to highly watchable.
Of course, when Tag turns the corner one more time — into sentiment and the theme that's been barrelling toward you the whole time of "we did this to bring us closer together" — it's hard to reconcile some of the incredibly dark but unexplored circumstances the movie has put its man-children in. They've crashed an AA meeting, talked shit about a potential miscarriage, and ruined a few old relationships. It's dissonant to suggest this was all in good fun when the peak of the movie's comedy was skidding near the edge of what people will laugh at.
I'll save the final rating for the podcast, but you can probably hazard a good guess. An uneven romp with some great individual bits and some impressively stylized slapstick, Tag deserves one last shout-out for having its women characters be game for all this madness as well. Podcast review, featuring a real neat special guest who's actually good at tag, is on the way!
All Episodes
our favorite movies
all movies
Wait, What is This?
Movie Reviews & Reappraisals
Be Reel is a movie reviewing & reappraising podcast hosted by Chance Solem-Pfeifer and Noah Ballard.
Each time out, we select three movies based around a genre and call up guests ranging from submarine captains to Oscar winners. Then, we rate the movies, weighing both technical quality and entertainment.
Noah and Chance are old friends who mostly respect each other's opinions. Even though Chance is a fool and a traitor. Find their show presented at ThePlaylist.Net and follow them on Twitter for the latest on Noah's literary agenting and Chance's work in the Portland arts scene.