The Film Adaptations of John le Carré
Episode 184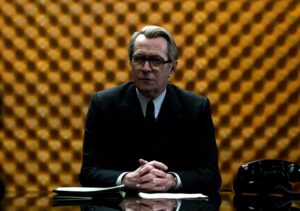 On December 12, a man called David Cornwell passed away in the English countryside. He was 89 and worked under the alias John le Carré, a pen name that added a mysterious and sophisticated aura to 60 years of spy novels that were often quietly hellbent on demystifying the very genre he mastered.
In his honor, we watched the following film adaptations:
The Spy Who Came In From the Cold (1965)
The Deadly Affair (1967)
The Russia House (1990)
The Tailor of Panama (2001)
The Constant Gardener (2005)
Tinker Tailor Soldier Spy (2011)
Also, dear listener, we'd be honored if you'd subscribe to our brand new Patreon! Unlock a new bonus episode right here, right now. Happy new year!
All Episodes
our favorite movies
all movies
Wait, What is This?
Movie Reviews & Reappraisals
Be Reel is a movie reviewing & reappraising podcast hosted by Chance Solem-Pfeifer and Noah Ballard.
Each time out, we select three movies based around a genre and call up guests ranging from submarine captains to Oscar winners. Then, we rate the movies, weighing both technical quality and entertainment.
Noah and Chance are old friends who mostly respect each other's opinions. Even though Chance is a fool and a traitor. Find their show presented at ThePlaylist.Net and follow them on Twitter for the latest on Noah's literary agenting and Chance's work in the Portland arts scene.