Bye Bye, Barbarians
Episode 223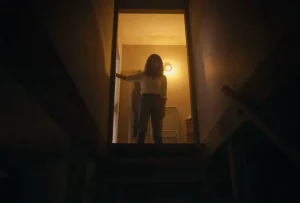 After nearly 8 years, dear listeners, 'Be Reel' is riding off into the sunset. But not before we talk about one of the year's most intriguing horror films (and maybe films, period)—"Barbarian." If basements and plot twists aren't your thing, you can skip to 37:28 to hear a retrospective game/quiz we whipped up to celebrate 700 movies reviewed and reappraised.
Honestly, we can't thank you enough. Please do keep this podcast in your heart/feed for whatever comes next. As is the way of the world, there will likely be something sometime. And for once in your life…
All Episodes
our favorite movies
all movies
Wait, What is This?
Movie Reviews & Reappraisals
Be Reel is a movie reviewing & reappraising podcast hosted by Chance Solem-Pfeifer and Noah Ballard.
Each time out, we select three movies based around a genre and call up guests ranging from submarine captains to Oscar winners. Then, we rate the movies, weighing both technical quality and entertainment.
Noah and Chance are old friends who mostly respect each other's opinions. Even though Chance is a fool and a traitor. Find their show presented at ThePlaylist.Net and follow them on Twitter for the latest on Noah's literary agenting and Chance's work in the Portland arts scene.