The Essential Kelly Reichardt
Episode 152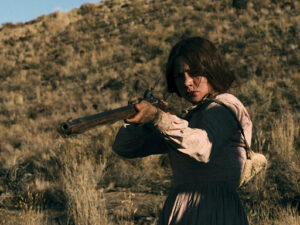 Before the entire world shut down, there was an extremely good Kelly Reichardt movie ("First Cow") halfway into theaters. Now it's shelved, but our career-spanning look at the American independent stalwart continues. Known for their lived-in detail, complex female leads and incisive social commentary, Reichardt titles like "Wendy and Lucy" (2008), "Meek's Cutoff" (2010) and "Night Moves" (2013) examine the age-old cracks in the Pacific Northwest's rebellious mythology. Of course, the guys also discuss what they've been watching under quarantine and Chance shares a telling bit from his recent interview with Reichardt.
BE REEL is brought to you by California College of the Arts' Writing MFA Program. Learn more about their wonderful work at cca.edu/writingmfa.
All Episodes
our favorite movies
all movies
Wait, What is This?
Movie Reviews & Reappraisals
Be Reel is a movie reviewing & reappraising podcast hosted by Chance Solem-Pfeifer and Noah Ballard.
Each time out, we select three movies based around a genre and call up guests ranging from submarine captains to Oscar winners. Then, we rate the movies, weighing both technical quality and entertainment.
Noah and Chance are old friends who mostly respect each other's opinions. Even though Chance is a fool and a traitor. Find their show presented at ThePlaylist.Net and follow them on Twitter for the latest on Noah's literary agenting and Chance's work in the Portland arts scene.