The Man Who Would Be Caine
Episode 190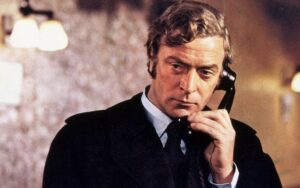 Decades before he carried Batman's breakfast and launched a thousand Cockney impersonations, Michael Caine mostly played transgressors. In late-60s and early 70s films like ALFIE, GET CARTER and THE MAN WHO WOULD BE KING, Caine brought a streetwise intelligence to a gallery of anti-social rogues: philanderers, killers and colonialists. Ahead of Caine's 88th birthday, Noah and Chance dive into the first act of the English legend's storied career.
All Episodes
our favorite movies
all movies
Wait, What is This?
Movie Reviews & Reappraisals
Be Reel is a movie reviewing & reappraising podcast hosted by Chance Solem-Pfeifer and Noah Ballard.
Each time out, we select three movies based around a genre and call up guests ranging from submarine captains to Oscar winners. Then, we rate the movies, weighing both technical quality and entertainment.
Noah and Chance are old friends who mostly respect each other's opinions. Even though Chance is a fool and a traitor. Find their show presented at ThePlaylist.Net and follow them on Twitter for the latest on Noah's literary agenting and Chance's work in the Portland arts scene.